Community Relations Council of the United Jewish Federation of Tidewater and
Simon Family JCC along with community partners present: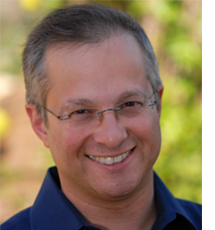 David Hazony |Tuesday, September 12, 7:30 pm
American-born Israeli writer, translator, magazine editor
Israel as a Civilizational Force
Envisioned by its founders as much more than a refuge, the creation of Israel was a progressive attempt to reinvent Jewish life. David Hazony implores people to move beyond what they already know, tap into Israeliness, find their own Israel, rediscover the country, not the cause, and therefore secure the future of American Jewry.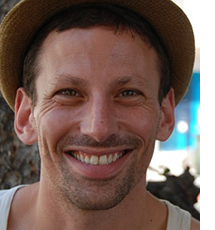 Two unique opportunities to engage with the
creator of Humans of Tel Aviv:

A Discussion with the Artist:
Humans in the Public Sphere | Sunday, October 8, 10:30 am

Join the Simon Family JCC, CRC UJFT, the United Jewish Federation of Tidewater, and community partners for "A Discussion with the Artist" with photographer Erez Kaganovitz as he speaks about his journey discovering the Humans of Tel Aviv, and how the public sphere is influenced by the diverse population throughout the city. Immediately following the event will be an artist-led tour and discussion about his work in the Leon Family Gallery.
Inspired by the widely popular Humans of New York, Israeli journalist and photographer, Kaganovitz, founded Humans of Tel Aviv in 2012 and today boasts a monthly reach of 500,000 on social media. This project aims to show the authentic cultural and human diversities of Tel Aviv and Israel-showing that every day Israel is more than soldiers and clashes, but is also poets, liberals, immigrants, pianists, and so much more.
Tikkum Olam Family Workshop: Social Fabric of Tel Aviv | Tuesday, October 10, 5:30 pm
Join the Simon Family JCC, CRC UJFT, the United Jewish Federation of Tidewater, and community partners for an interactive, family-friendly workshop in the Sukkah. Photographer Erez Kaganovitz leads children and parents in a discussion to discover who makes up the social fabric of Tel Aviv and how we can help repair the world through art.
As the human behind Humans of Tel Aviv, Kaganovitz goes beyond the media narrative, revealing a city openly embracing individuals of different faiths, skin colors, and lifestyles to Facebook users around the world. His images carry the message that we are all far more alike than different. An exhibit of his work is on display in the Leon Family Gallery in October.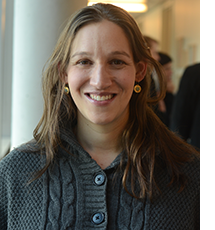 Presented as part of the Simon Family JCC's
Lee and Bernard Jaffe* Family Jewish Book Festival
Rachel Fish | Tuesday, November 14, 7:30 pm
Unwavering activist, ivy-league educator, groundbreaking documentarian
Essential Israel: Unique Voices of the 21st Century
Informing, not alarming when it comes to today's college life climate, Rachel Fish is one of The Forward's 50 most influential American Jewish leaders and educator to the educators of the Schusterman Center for Israel Studies at Brandeis University; shedding light on the nuance of Israel's internal and external conflicts and encourages exploration of debates on key issues embedded in a richly evoked sociohistorical context.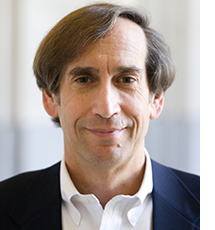 Aaron David Miller | Monday, February 12, 7:30 pm
Former adviser to six secretaries of state, Middle East negotiator, public policy scholar
Gulliver's Troubles Revisited: The Future of the Middle East
The vice president for New Initiatives at the Woodrow Wilson International Center for Scholars and Global Affairs analyst for CNN, Aaron David Miller offers patterns of the past as the basis for comparison to a modern-day Gulliver as a means for recognizing that not all foreign policy problems can be solved. He suggests not to abandon hope, but perhaps to abandon illusions.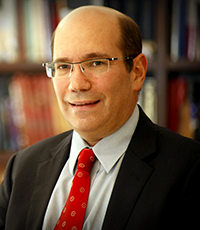 Gil Troy | Tuesday, March 13, 7:30 pm
Historian, political commentator, A History News Network "Top Young Historian"
The Zionist Ideas: Visions for the Jewish Homeland
Distinguished Scholar of North American History at McGill University, and Research Fellow in the Shalom Hartman Institute's Engaging Israel Program, Gil Troy delivers today's mission - questioning, studying, dreaming, and fulfilling different Zionist ideas with the challenge to accurately look back – with a dash of romance – and to creatively look forward – with a touch of rigor — weighing what Zionism can mean and become, today and tomorrow.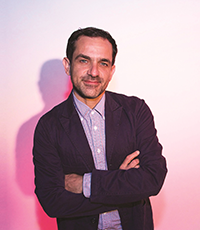 Eyal Rob | Thursday, April 19, 6:30 pm
Screenwriting professor by day, Tel Aviv DJ by night
From Holy Land to Club Land: The Evolution of Israel through Music
Co-founder of Israel's first music television channel, Israeli journalist and culture critic, Eyal Rob brings the Tel Aviv music scene to Tidewater, reflecting the Jewish nation's songs through wars, peace, struggle, and hope, combining his unique style for an interactive Yom Ha'Atzmaut celebration for all ages. FREE and open to the community (minimal cost for wine tasting), event will take place at Congregation Beth El, Norfolk.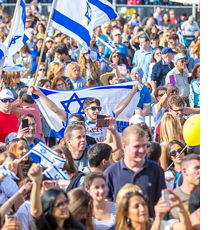 Israel Fest | Sunday, April 22, 11-4 pm
Yom Ha'atzmaut, community celebration of the State of Israel's 70th birthday.
*Of blessed memory
Unless otherwise noted, all events are FREE and open to the community, and take place at the Reba and Sam Sandler Family Campus, 5000 Corporate Woods Drive in Virginia Beach.
For more information on the Israel Today series, including upcoming events, and purchasing tickets, please contact Melissa Eichelbaum at 757.321.2304 or meichelbaum@ujft.org.
The Community Relations Council of the United Jewish Federation of Tidewater and Simon Family JCC are grateful for the support of our community partners for our 7th annual Israel Today series including: ADL of Greater Washington · AIPAC · AJC · BBYO · Beth Sholom Village · B'nai Israel Congregation · Center for the Study of Religious Freedom at Virginia Wesleyan University · Chabad Lubavitch of Tidewater · Congregation Beth Chaverim · Congregation Beth El · Embassy of Israel in Washington · FIDF – Virginia Chapter · Freda H. Gordon Hospice & Palliative Care of Tidewater · Hebrew Academy of Tidewater · Jewish Family Service of Tidewater · Jewish National Fund · Kehillat Bet Hamidrash · Norfolk-Virginia Beach Chapter of ORT America · ODU Hillel · Ohef Sholom Temple · Old Dominion University's Institute of Jewish Studies and Interfaith Understanding · Regent University · Robert C. Nusbaum Honors College of Norfolk State University · Temple Emanuel · Temple Israel · Tidewater Community College · Tidewater Jewish Foundation · UJFT Holocaust Commission · UJFT Men's Campaign ·UJFT Society of Professionals · UJFT Women's Cabinet · UJFT Young Adult Division ·